Δε Μου Αρέσει το Γάλα! - Μάκης Τσίτας (Σειρά Φραουλίτσα)
Regular price
Sale price
£7.99 GBP
Unit price
per
Sale
Sold out
A book about the importance of drinking milk while growing up.
Part of the Fraoulitsa book series (5-6 year olds).
Στο Βασίλη δεν αρέσει καθόλου μα καθόλου το γάλα. Όμως η μαμά του επιμένει κάθε πρωί να του δίνει μια τεράστια κούπα. Εκείνος άλλοτε το πίνει με κλειστή μύτη και κλειστά μάτια, άλλοτε το ρίχνει στο πιατάκι της γάτας ή στο νεροχύτη αλλά την κατσάδα δε την γλιτώνει. Το γάλα τον κυνηγάει παντού: μέχρι και στον ύπνο του. Ώσπου μια μέρα πήγε στον οδοντίατρο και τότε...
| | |
| --- | --- |
| Pages | 48 |
| Publication Date | 2005 |
| Publisher | Ψυχογιός/ Psichogios |
| ISBN | 9789602748800 |
| Binding | Paperback |
| Author | Μάκης Τσίτας, Κατερίνα Βερούτσου (illustrator) |
Local Delivery Available for Leeds postcodes
Share
View full details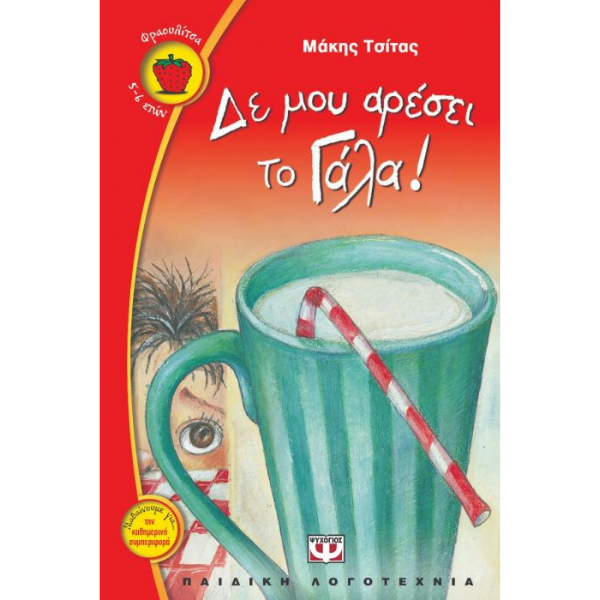 ALL GOODS TRAVEL WITH THE RESPONSIBILITY OF THE CUSTOMER