Η Δύναμη της Συνήθειας - Charles Duhigg
Regular price
Sale price
£22.99 GBP
Unit price
per
Sale
Sold out
The best-selling book The Power of Habit: Why We Do What We Do in Life and Business in modern Greek. Read an excerpt here.  A book by Charles Duhigg, a New York Times reporter, it explores the science behind habit creation and reformation. The book reached the best seller list for The New York Times, Amazon.com, and USA Today.

Αυτό το βιβλίο δεν έγινε τυχαία παγκόσμιο μπεστ σέλερ. Αξιοποιώντας τις επιστήμες του ανθρώπου και κυρίως τη σύγχρονη νευροεπιστήμη, προσφέρει στον αναγνώστη με απλό, κατανοητό και ταυτόχρονα συναρπαστικό τρόπο παραδείγματα, πολύτιμες γνώσεις και μεθόδους για τη βελτίωση της προσωπικής και επαγγελματικής ζωής του. Είναι αυτονόητο ότι η ζωή μας ως ανθρώπων, γονέων, εργαζομένων, στελεχών, δασκάλων, πολιτών, αλλά και η πορεία κάθε είδους επιχείρησης, οργανισμού και κοινωνίας, καθορίζονται από θετικές και αρνητικές συνήθειες. Συνεπώς δεν μπορούμε να βελτιωνόμαστε, να προοδεύουμε και να ζούμε όσο γίνεται καλύτερα αν δεν ξεφύγουμε από τις αρνητικές συνήθειες και δε δημιουργήσουμε εκείνες που εξασφαλίζουν τα επιθυμητά αποτελέσματα σε όλους τους τομείς της ζωής μας.
Το βιβλίο αυτό αποτελεί ένα πολύτιμο εργαλείο για όσους επιθυμούν να προβούν σε σημαντικές αλλαγές προκειμένου να ζήσουν όσο γίνεται καλύτερα τη ζωή τους, καθώς κάθε ημέρα είναι μοναδική και ανεπανάληπτη.



| | |
| --- | --- |
| Pages | 448 |
| Publication Date | 2012 |
| Publisher | Ψυχογιός |
| ISBN | 9789604960200 |
| Binding | Paperback |
| Author | Charles Duhigg |
Local Delivery Available for Leeds postcodes
Share
View full details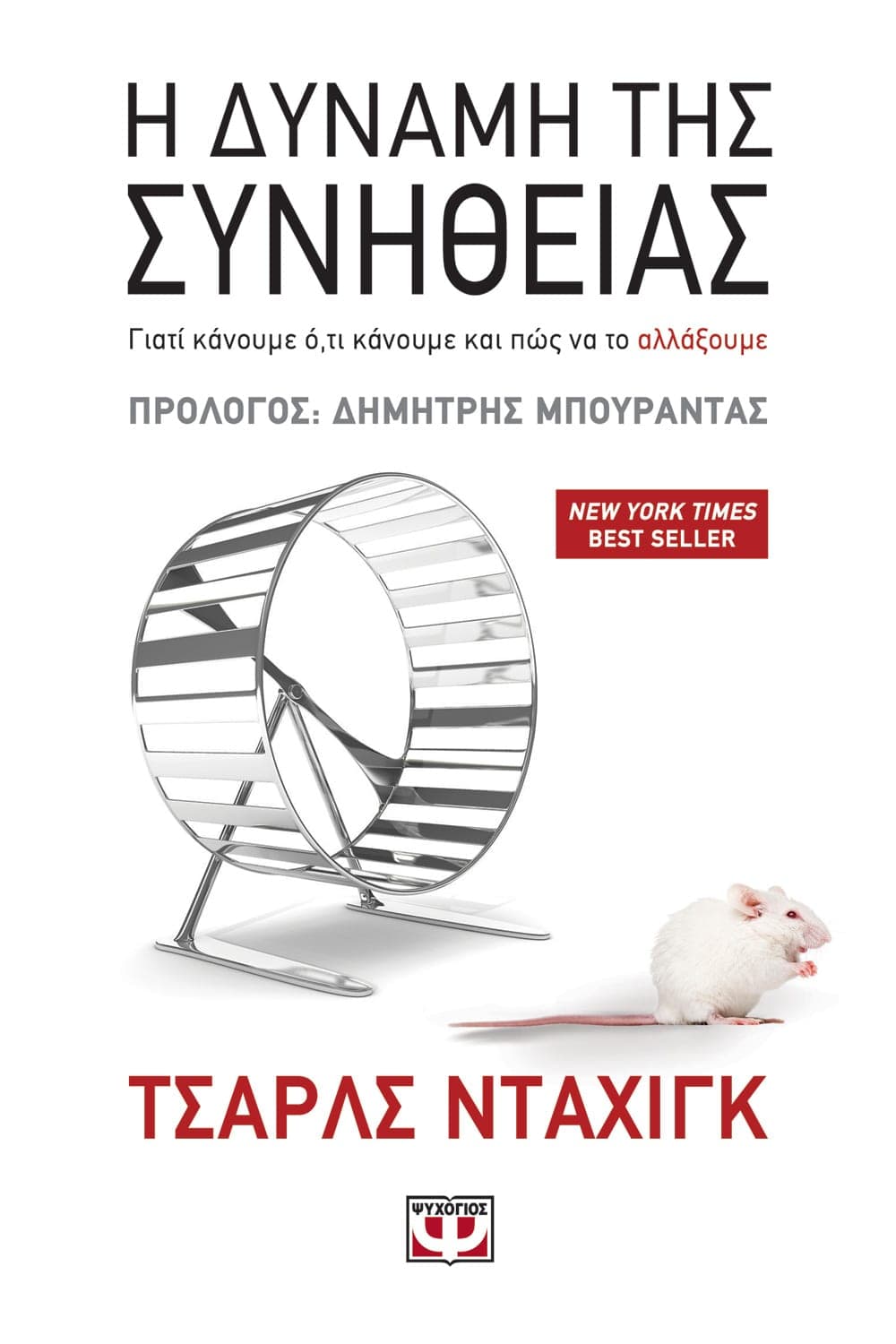 ALL GOODS TRAVEL WITH THE RESPONSIBILITY OF THE CUSTOMER