Μια Νύχτα του Αυγούστου - Victoria Hislop
Regular price
Sale price
£18.99 GBP
Unit price
per
Sale
Sold out
One August Night, the sequel of Hislop's bestseller "The Island", in modern Greek. Read an excerpt here.
ΜΙΑ ΝΥΧΤΑ ΤΟΥ ΑΥΓΟΥΣΤΟΥ
25 Αυγούστου 1957: Η αποικία λεπρών στη Σπιναλόγκα κλείνει και ακολουθεί ένα γλέντι για την περίσταση στην Πλάκα, στο χωριό ακριβώς απέναντι. Οι υγιείς συναντούν τους πρόσφατα θεραπευμένους και όλοι μαζί τρώνε, χορεύουν και γιορτάζουν αυτή τη σπουδαία στιγμή απελευθέρωσης από τον φόβο και την αρρώστια.
ΜΙΑ ΝΥΧΤΑ ΠΟΥ ΣΤΑΘΗΚΕ Ο ΧΡΟΝΟΣ
Όλα παγώνουν, ωστόσο, όταν ακούγονται δυο πυροβολισμοί. Η Άννα πέφτει νεκρή. Και το κλείσιμο της αποικίας θα μείνει συνδεδεμένο για πάντα με την τραγωδία.
ΔΥΟ ΟΙΚΟΓΕΝΕΙΕΣ ΠΟΥ ΣΗΜΑΔΕΥΟΝΤΑΙ ΑΠΟ ΤΗ ΜΟΙΡΑ
Το ζήτημα είναι πώς θα συνεχίσουν να ζουν αυτοί που έμειναν πίσω. Η αδελφή της η Μαρία, ο σύζυγος της Άννας ο Αντρέας, ο εραστής της ο Μανόλης… Πώς θα αντιμετωπίσουν το στίγμα και το σκάνδαλο. Πώς θα χτίσουν ένα μέλλον πάνω στα ερείπια του παρελθόντος.


| | |
| --- | --- |
| Pages | 280 |
| Publication Date | 2021 |
| Publisher | Ψυχογιός/ Psichogios |
| ISBN | 9786180137668 |
| Binding | Paperback |
| Author | Victoria Hislop |
Local Delivery Available for Leeds postcodes
Share
View full details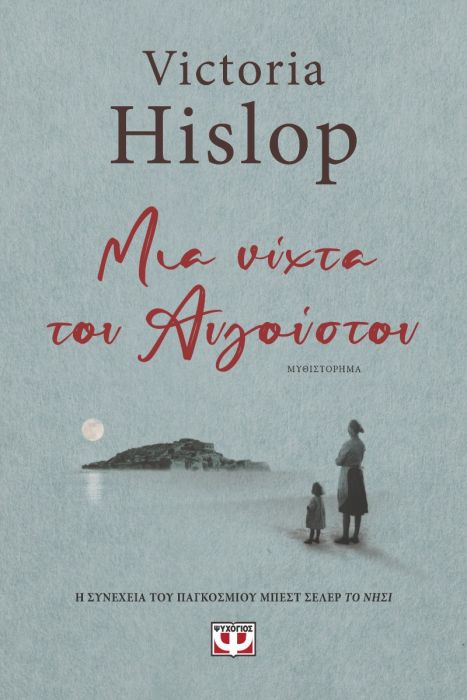 ALL GOODS TRAVEL WITH THE RESPONSIBILITY OF THE CUSTOMER