Η Νταντά μου - Ιωάννα Μπαμπέτα (Σειρά Μπανάνα)
Regular price
Sale price
£6.99 GBP
Unit price
per
Sale
Sold out
I love my nanny. But one day she has to go...
Part of the Banana book series (2-4 years old).
Τι συμβαίνει όταν ο μπαμπάς δουλεύει σκληρά και λείπει για μέρες; Και όταν η μαμά επιστρέφει τόσο αργά που έχω ήδη φορέσει τις πιτζάμες μου;
Μα φυσικά υπάρχει η νταντά μου, η Νόρα. Μαζί κάνουμε τα πάντα. Τρώμε, παίζουμε, γελάμε. Την αγαπώ πολύ! Mια μέρα όμως η Νόρα πρέπει να φύγει, και τότε όλα αλλάζουν. Όσο κι αν στενοχωριέμαι, όσο κι αν κλαίω, τα πράγματα δε γίνονται όπως πριν. Μέχρι που ο ταχυδρόμος μού φέρνει ένα γράμμα. Και τότε καταλαβαίνω. Έτσι απλά.
| | |
| --- | --- |
| Pages | 40 |
| Publication Date | 2013 |
| Publisher | Ψυχογιός/ Psichogios |
| ISBN | 9786180101546 |
| Binding | Paperback |
| Author | Ιωάννα Μπαμπέτα, Φωτεινή Τίκκου (Illustrator) |
Local Delivery Available for Leeds postcodes
Share
View full details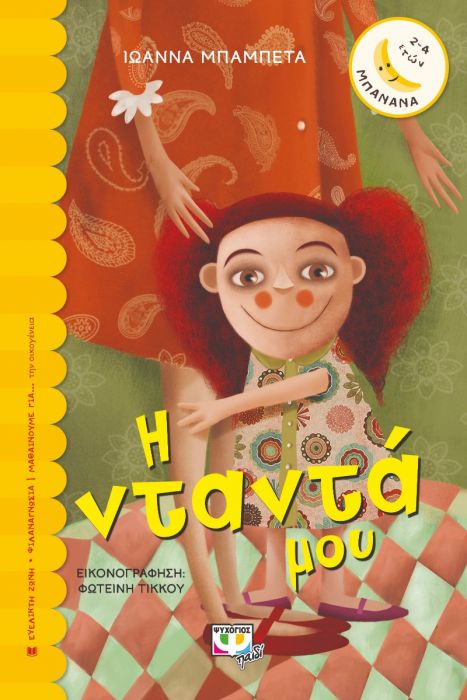 ALL GOODS TRAVEL WITH THE RESPONSIBILITY OF THE CUSTOMER