Η Περιπέτεια της Χριστουγεννιάτικης Πουτίγκας - Agatha Christie
Regular price
Sale price
£12.99 GBP
Unit price
per
Sale
Sold out
The Adventure of the Christmas Pudding by Agatha Christie in modern Greek. Read an excerpt here.

Είναι αδύνατο να εξαπατήσεις τον Ηρακλή Πουαρό.
Ένα σπίτι στην αγγλική εξοχή φαντάζει το ιδανικό μέρος για να περάσει κάποιος ήρεμα Χριστούγεννα – αλλά τα πράγματα δεν είναι ποτέ τόσο απλά όταν πρόκειται για τον Ηρακλή Πουαρό, ο οποίος θα κληθεί να λύσει όχι μία αλλά πέντε περίπλοκες υποθέσεις σε κλίμα… εορταστικό.
Για αρχή βρίσκει μια δυσοίωνη προειδοποίηση στο μαξιλάρι του, ότι θα πρέπει να αποφύγει την πουτίγκα δαμάσκηνο· ύστερα ανακαλύπτει ένα πτώμα στην κασέλα· στη συνέχεια ένας καβγάς οδηγεί σε φόνο. Και σαν να μην έφταναν αυτά, οι διατροφικές συνήθειες ενός νεκρού γίνονται το επίκεντρο μιας παράξενης υπόθεσης, ενώ θα πρέπει να λύσει τον γρίφο του άντρα που ονειρευόταν την αυτοκτονία του.

Και ως χριστουγεννιάτικο δώρο: Η Μις Μαρπλ ερευνά την υπόθεση στο Αρχοντικό των Γκρίνσο.




| | |
| --- | --- |
| Pages | 288 |
| Publication Date | 2020 |
| Publisher | Ψυχογιός/ Psichogios |
| ISBN | 9786180136753 |
| Binding | Paperback |
| Author | Agatha Christie |
Local Delivery Available for Leeds postcodes
Share
View full details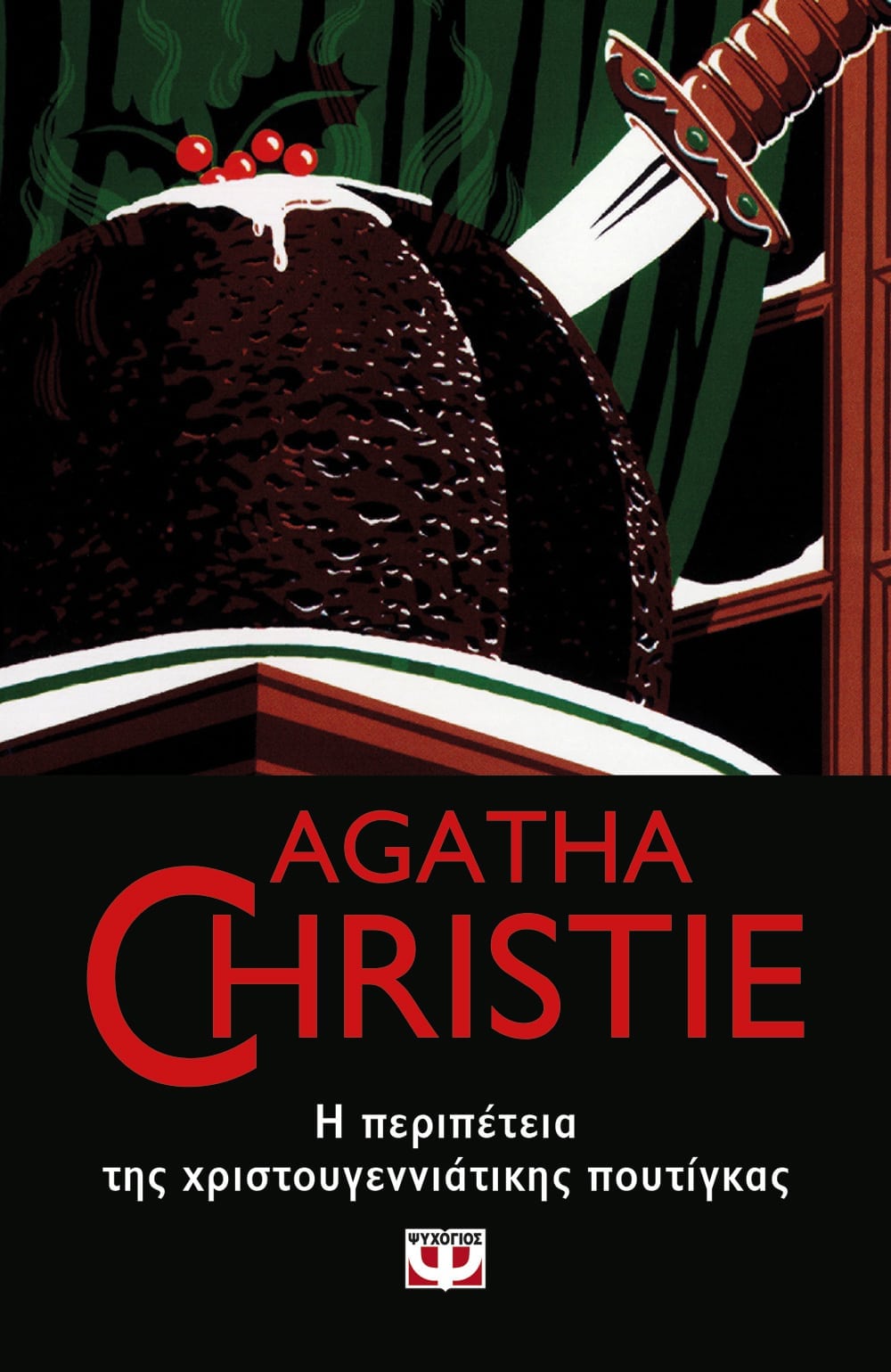 ALL GOODS TRAVEL WITH THE RESPONSIBILITY OF THE CUSTOMER