Στα Μυστικά του Βάλτου - Πηνελόπη Δέλτα
Regular price
Sale price
£13.99 GBP
Unit price
per
Sale
Sold out
Secrets of the Swamp by the famous Greek author of teenage literature Penelope Delta in modern Greek.
Ο ακήρυχτος πόλεμος των Ελλήνων ενάντια στους Βούλγαρους για την υπεράσπιση της ελληνικότητας της Μακεδονίας περιγράφεται με τρόπο γλαφυρό στο μυθιστόρημα αυτό - το τελευταίο της Πηνελόπης Δέλτα. Επικεντρωμένο στον αγώνα που δινόταν για την κατοχή του βάλτου στη λίμνη των Γιαννιτσών, το έργο αυτό, πέρα από τα ιστορικά του στοιχεία, πέρα από τις σκηνές πάθους και βίας που αρκετές φορές περιγράφει, δεν παύει να έχει σαν υπόβαθρο ιστορίες αγάπης και θυσίας, στοιχείο που χαρακτηρίζει όλα τα έργα της συγγραφέως, που μοιάζει να είναι το "πιστεύω" που θέλει να μεταβιβάσει στους νέους της εποχής της.
Η αγάπη είναι η κινητήρια δύναμη για την ανάδειξη των ικανοτήτων του ανθρώπου. Και η θυσία το τίμημα της επιτυχίας.



| | |
| --- | --- |
| Pages | 560 |
| Publication Date | 2018 |
| Publisher | Παπαδόπουλος/Papadopoulos |
| ISBN | 9789605696955 |
| Binding | Paperback |
| Author | Πηνελόπη Δέλτα |
Local Delivery Available for Leeds postcodes
Share
View full details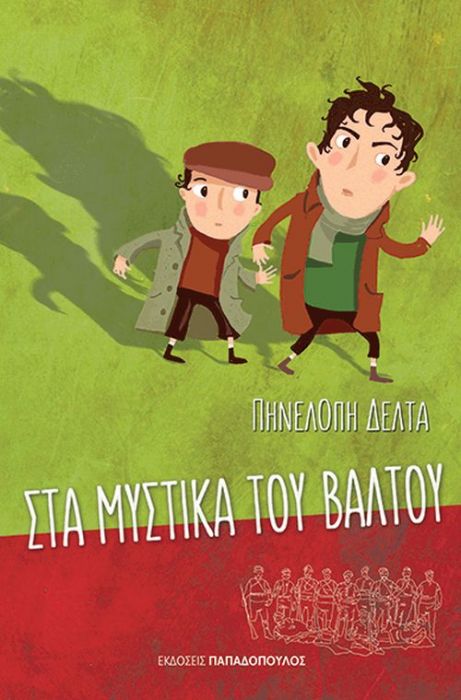 ALL GOODS TRAVEL WITH THE RESPONSIBILITY OF THE CUSTOMER