The Balkan Trilogy - Olivia Manning
Regular price
Sale price
£18.99 GBP
Unit price
per
Sale
Sold out
Living and working in Rumania, Guy and Harriet Pringle are forced to evacuate to Greece before the steady advance of the German army. The Balkan Trilogy is the remarkable portrait of their marriage, a haunting evocation of a vanished way of life and a delightfully ironic comedy of manners in a breaking world.

"THE GREAT FORTUNE". Bucharest, Autumn 1939: newly-weds Guy and Harriet Pringle arrive in a city alive with contrasts and rumour, on edge with wavering loyalties and the tension of war. Guy, teaching at the university, throws himself into Bucharest life, embracing all around him. Harriet, struggling to adjust to married life and to her husband's friendship with the over-attentive Sophie, finds life in a city cut off from the outside world less straightforward than she first anticipated.

"THE SPOILT CITY". It is 1940, and Guy and Harriet Pringle and their friends in the English colony in Bucharest find their position growing ever more precarious. The 'phoney war' is over and invasion by the Germans is an ever-present threat.
Harriet finds her new husband's idealism clashing with her own more down-to-earth attitudes, his generosity to all comers frustrating her attempts to survive in a city of shortages. Their easy life among Bucharest's caf? society is gradually eroded as rumours become reality, and the Germans march in.
The Spoilt City is a dramatic and colourful portrait of a city in turmoil - and a sharply perceptive portrait of a young couple struggling to make their marriage work in the face of adversity.

"FRIENDS AND HEROES". Harriet Pringle has newly arrived in Athens. Having fled Nazi-occupied Rumania, she anxiously awaits news of her husband Guy, trapped in the spoilt city of Bucharest.
When the young couple is reunited, in the sunlight of a capital still at peace, they have little idea of the problems still to come. Greece is invaded by the Italians and work is scarce; hardly the best time for a marriage to flourish. Guy, as ever, is engrossed in his work and the problems of others, and when Harriet is diverted by a handsome young officer, their marriage seems doomed.
But when Greece is defeated, and as Europe disintegrates around them, Guy and Harriet are forced to find new strength in a crumbling world of turmoil. 
| | |
| --- | --- |
| Pages | 1033 |
| Publication Date | 1992 |
| Publisher | Random House |
| ISBN | 9780099427483 |
| Binding | Paperback |
| Author | Olivia Manning |
Local Delivery Available for Leeds postcodes
Share
View full details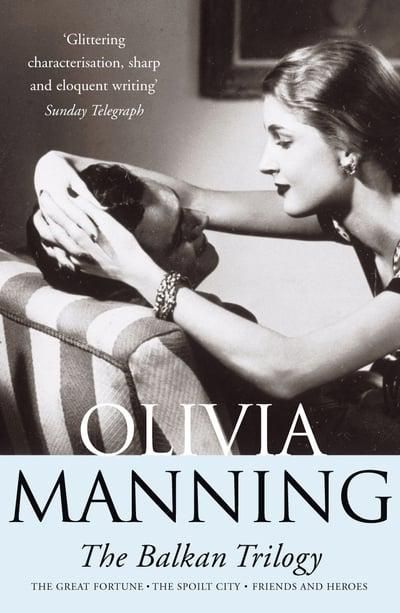 ALL GOODS TRAVEL WITH THE RESPONSIBILITY OF THE CUSTOMER