Θα Γίνω Σκιά σου - Αγγελική Νικολούλη
Regular price
Sale price
£18.99 GBP
Unit price
per
Sale
Sold out
A new book from the famous Greek crime reporter and author of "Thanatos me hili kokkina" and "Erotas fonias" Aggeliki Nikolouli.
Αθήνα, μέρες Αποκριάς.

Η Κατερίνα Ασλάνη -μια κοπέλα με μεγάλα όνειρα και πάθος για ζωή- εξαφανίζεται μυστηριωδώς.
Τα ερωτήματα για τους δικούς της βασανιστικά. Εγκατέλειψε τα πάντα κι έφυγε σε άλλη χώρα;
Είδε κάτι τρομερό, την απειλούν και κρύβεται; Έπεσε θύμα δολοφονικής ενέργειας;

Για τη ρεπόρτερ που αναλαμβάνει την έρευνα αρχίζει ένα ταξίδι υψηλού ρίσκου, από την Πλάκα και το Κολωνάκι ως το Παρίσι και από την Πάρο μέχρι τα Γιάννενα και τη Θεσσαλονίκη.

Η αναζήτηση ξεκινά από τα νεανικά στέκια, περνά από ατελιέ καλλιτεχνών και καταλήγει στα σαλόνια της υψηλής κοινωνίας.
Τρία πρόσωπα που εμπλέκονται δυσκολεύουν την έρευνα.
Υπόθεση νεφελώδης, σε αχαρτογράφητα νερά.
Επτασφράγιστα μυστικά και σβησμένα ίχνη.
Μοιραία πάθη, επιπόλαια λάθη, οικογενειακά και κοινωνικά τραύματα έρχονται σταδιακά στην επιφάνεια.
Μια επικίνδυνη αναμέτρηση με τις σκιές.
Μια άγρια μάχη στο σκοτάδι μέχρι να φανεί το φως. Ένα τέλος απρόβλεπτο... 

Από τη συγγραφέα των μπεστ σέλερ "Ονειρεύτηκα το δολοφόνο σου", "Θάνατος με χείλη κόκκινα" και "Έρωτας φονιάς".
| | |
| --- | --- |
| ages | 304 |
| Publication Date | 2020 |
| Publisher | Καστανιώτη |
| ISBN | 9789600368215 |
| Binding | Hardback |
| Author | Αγγελική Νικολούλη |
Local Delivery Available for Leeds postcodes
Share
View full details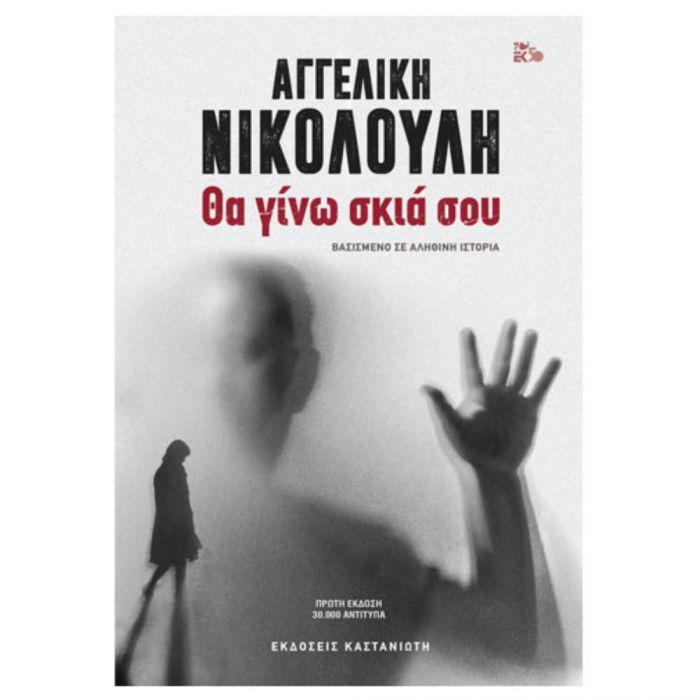 ALL GOODS TRAVEL WITH THE RESPONSIBILITY OF THE CUSTOMER