Οι υπόλοιποι απλώς ζούμε εδώ - Patrick Ness
Regular price
Sale price
£13.99 GBP
Unit price
per
Sale
Sold out
The Rest of Us just Live Here in modern Greek. Read an excerpt here.

Τι γίνεται αν δεν είσαι ίντι παιδί, από αυτά που αποκρούουν ζόμπι ή ό,τι, τέλος πάντων, είναι αυτή η καινούρια φάση με τα γαλάζια φώτα και τους θανάτους; Τι γίνεται αν είσαι σαν τον Μάικυ; Ο οποίος το μόνο που θέλει είναι να αποφοιτήσει προτού κάποιος ανατινάξει το σχολείο. Πάλι. Κάποιες φορές πρέπει απλώς να βρεις με ποιον τρόπο ακόμα και μια συνηθισμένη ζωή μπορεί τελικά να είναι ασυνήθιστη.

Από τον δημοφιλή και βραβευμένο συγγραφέα του μυθιστορήματος "Το τέρας έρχεται", ένα τολμηρό, αστείο και διορατικό μυθιστόρημα για τις πολλές διαφορετικές εκδοχές του ξεχωριστού.

| | |
| --- | --- |
| Pages | 352 |
| Publication Date | 2017 |
| Publisher | Πατάκης |
| ISBN | 9789601674568 |
| Binding | Paperback |
| Author | Patrick Ness |
Local Delivery Available for Leeds postcodes
Share
View full details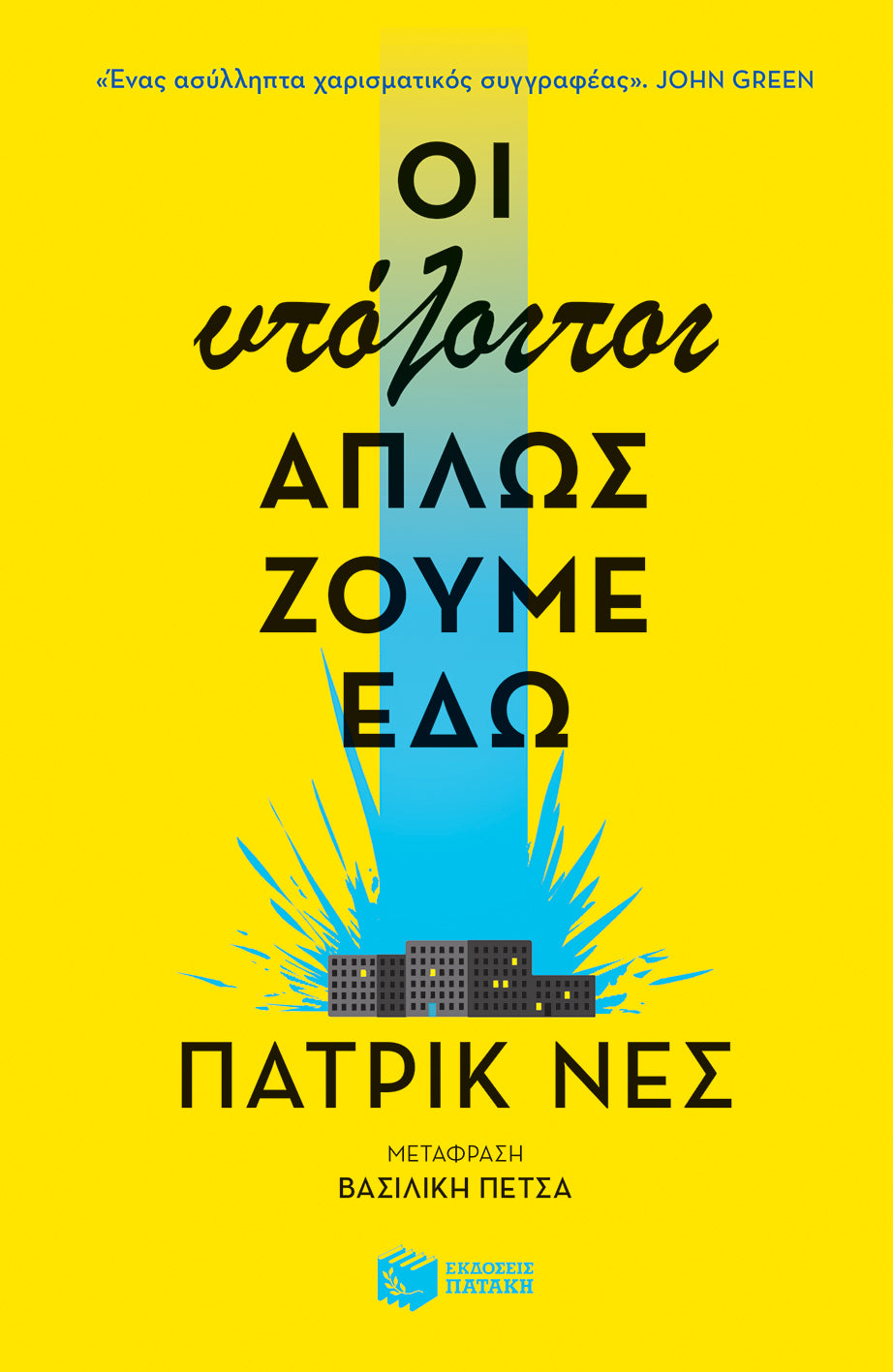 ALL GOODS TRAVEL WITH THE RESPONSIBILITY OF THE CUSTOMER